Sauer-Danfoss
Sauer-Danfoss is a worldwide leader in the design, manufacture and sale of engineered hydraulic and electronic systems and components, for use primarily in applications of mobile equipment.
You may also be familiar with the names:
Sauer, Sundstrand and Danfoss
Hydraulic Pumps can repair Sauer-Danfoss units as well as supply new Sauer-Danfoss units economically and with fast turnaround times. We have many years experience with Sauer-Danfoss.
The Danfoss motors can also be repaired and replaced. For more information on this service please contact us.
See if we have any Service Exchange units available!

---
Pump Finder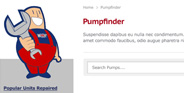 We collect, strip, assess and quote free of charge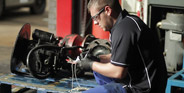 New Pumps