Racine
Hydraulic Pumps (UK) Ltd can supply Racine units as well as repair them economically.
Racine are predominantly found in the Industrial sector, however they are also fitted to the mobile industry.
Racine is now owned by Bosch in the USA. We can repair Racine units and supply Racine units on good delivery times due to our strong links with suppliers in the USA.
Popular makes / models include:
PSV
PVH
PVQ
PVS


---
Pump Finder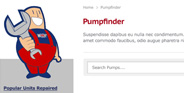 We collect, strip, assess and quote free of charge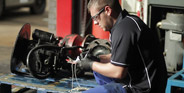 New Pumps